BIOGRAPHY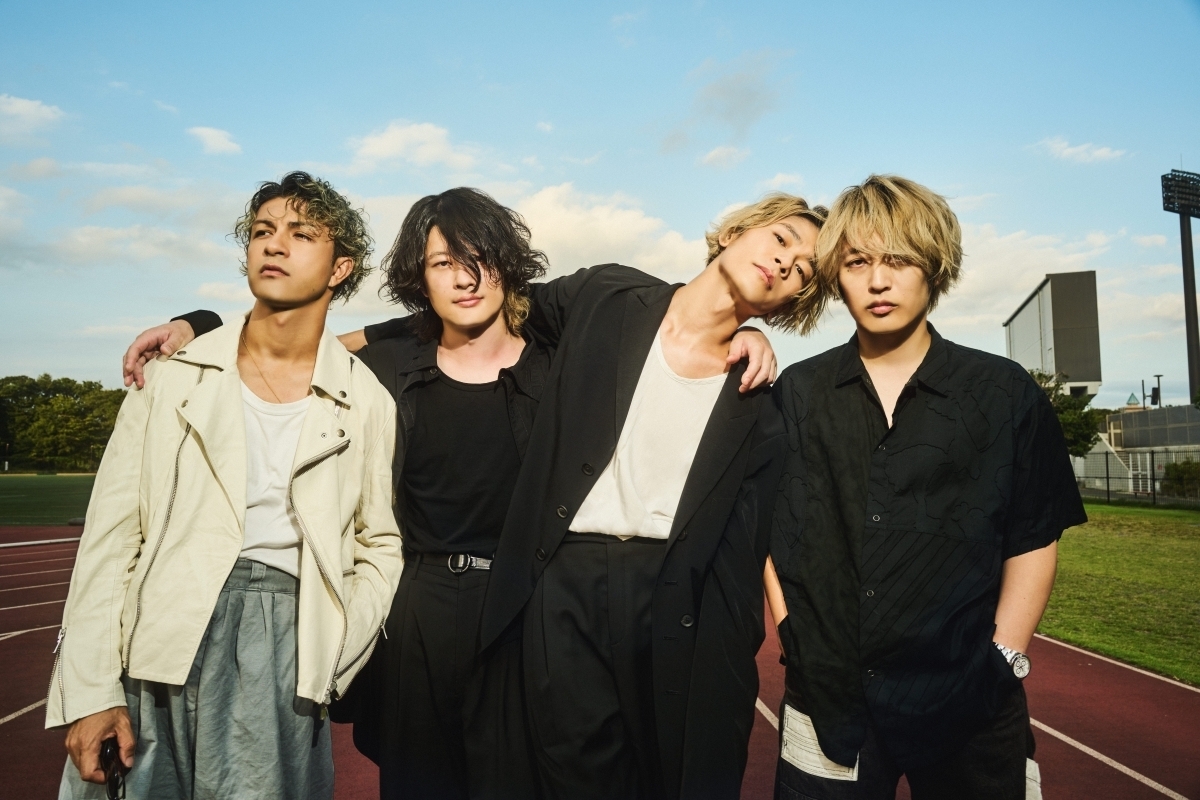 [L→R] Ib Riad(Drs)/Hiroyuki Isobe(Ba&Cho)/Yoohei KawakamiVo&Cho)/Masaki Shirai(Gt)
[Alexandros]
In 2010, [Alexandros] debuted with their first album "Where's My Potato? The album instantly made a huge impact on Japanese rock scene and sparking the band's rapid success.
At the time, the band was performing mainly at small venuesand tickets were difficult to come by. The band quickly rose to prominence with its overwhelming number of live shows and performances.After signing a global contract and partnership with Universal Music, the bandmade their major debut in March 2015 with the single "Wataridori/Dracula La" and soon following the release of their album "ALXD" in June 2015.In 2016, they released their sixth full-length album "EXIST!" which debuted at No. 1 on Oricon Weekly Chart.In August 2018, the band headlined"VIP PARTY 2018" at ZOZO Marine Stadium in Chiba, Japan, attracting 35,000 people. Since that time, they have made remarkable strides with large-scale arena tours and world tours.In December 2019, the band performed with 1,000 18-year-olds at "[Alexandros] 18 Festival" produced by NHK, and their song "Philosophy" became a hit. In the same year, the music video for "Wataridori" surpassed 100 million views on YouTube. This became the 21st video by a Japanese artist to achieve this many views.The song wasn't only popular in Japan, but also overseas. Proving that the song was wide appreciation.The song surpassed 300 million views when combining streaming listens and video views. Seven years after its release, the song continues to be supported by a wide range of listeners. It's been used in a wide variety of projects, including the theme song for feature film"Akegarasu," Asahi Beer's "Asahi theDream," and for Subaru's commercial "Subaru XV."In 2021, drummer, Satoyasu Shomura,had to step away for a break due to focal dystonia.Eventually leading to his honorable announcement of having to leave the band after 10 years of irreplaceable commitment.
Shortly after, the three-member band brought on Riad Ibu.Joining as the new drummer, Ibu's uniqueEgyptian/Japanese background adds even more international flavor to the band.In recent years, the band has been invited for numerous collaborations, including the theme song for the movie "Mobile Suit Gundam: Senko no Hathaway" and a song for the "#sentaku" project in collaboration with Panasonic and Kao Attack.On February 16, 2022, the band released their 20th single, "Rock The World / Hibi Ori, Ori."The title track, "Rock The World," was selected to be featured in the animated film "Goodbye, Don Glees! (distributed by KADOKAWA), and "Hibi, Oriori" is the theme song for the Panasonic x Kao Attack "#sentaku" project.New song "Mushin Pakusu" is featured as the opening theme song for NHK E-television's TVApril 2022animation "Aoashi."The band is currently on arena and halltour in support of their original album "But wait. Cats?"