Yoohei Kawakami selected as ambassador for Japan representative brand Premium Bourbon "Wild Turkey".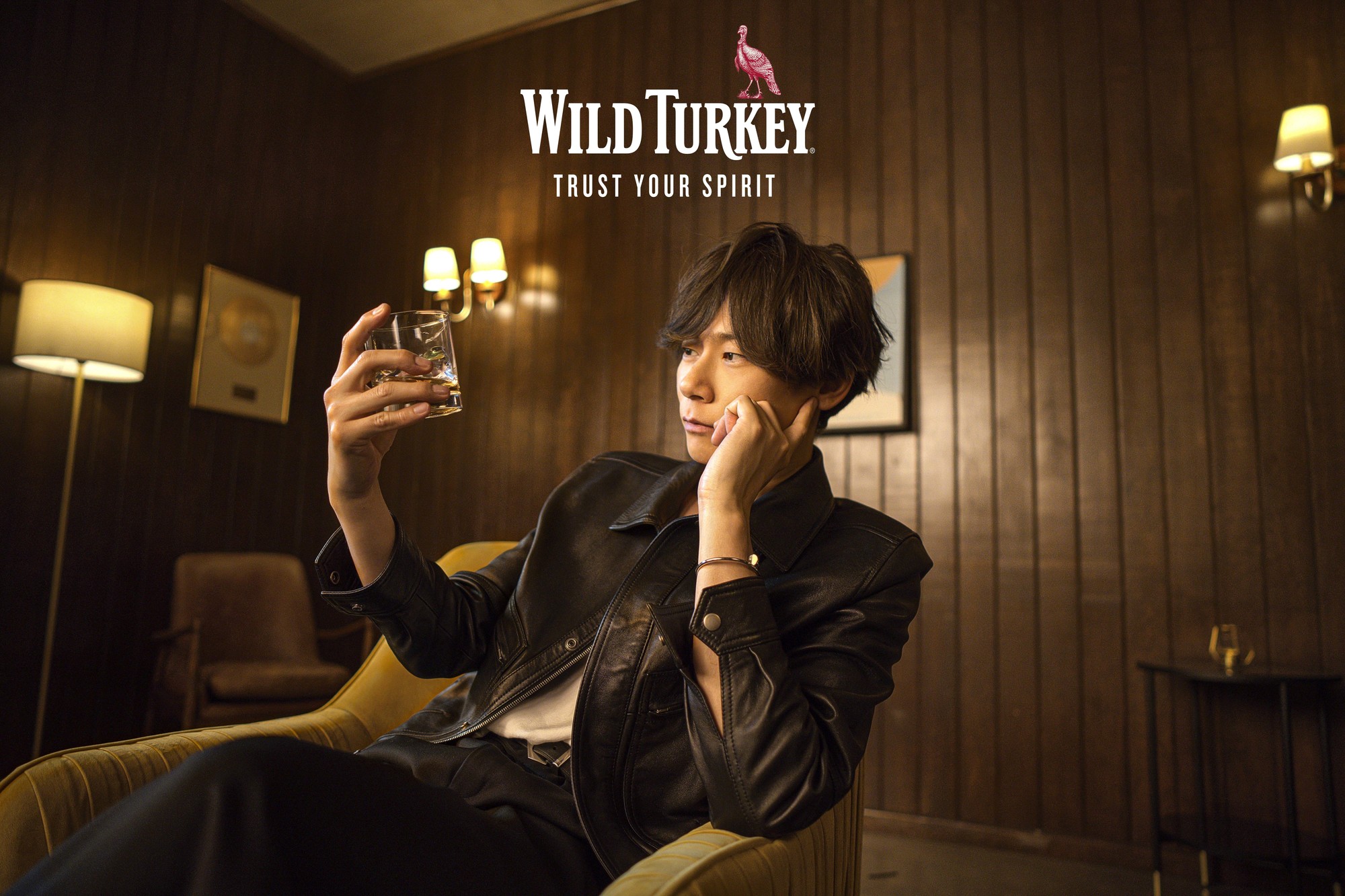 Yoohei Kawakami has been selected as the Japan representative brand ambassador for the new global campaign "TRUST YOUR SPIRIT" of the premium bourbon brand "Wild Turkey".
Television commercial and video advertisment will air Friday, May 12th.
<Comment from Yoohei Kawakami>
I'm pleased to annouce that I have been chosen as the Wild Turkey ambassodor.
"Why choose somone like me who doesn't know much about whiskey? I thought there was some kind of mistake. I would definitely like to ask such a ""person", said the president himself."
"Wild Turkey's ""TRUST YOUR SPIRIT"" philosophy. It was when I believed in my own art and pushed forward. I enjoted a wild turkey on the way home. After returning home, I just finished some other work, so as a celebration, I bought ice, took out the crystal glass that the members gave me (my first time to use it), and poured a drink. I let the sip permeate with the mysterious enthusiasm that the first way to drink it would be on the rocks."
Wow. This is... hot. strong. nice.
Well, it was an intense first meeting.
But at the same time, I felt the depth and richness of the flavor.
Rich. A mellow fragrance that you can't tell just by smelling it, but only when you put it in your mouth. It permeated my body in an instant. What is this? It was the first time for me to experience such a thing.
"I thought, ""Ah, is this what Bourbon tastes like?"" "
I got really drunk that night.
After that, whenever something happens, I toast at home by myself (with soda). Thanks to this drinking style, the whiskey decrease is slow, so the cost performance is great.
That's why I can recommend it.
Wild turkey is a very delicious drink.
Please give it a try.
Yoohei Kawakami
Exclusive site 「Wild Turkey "TRUST YOUR SPIRIT"」
http://www.wildturkey-trustyourspirit.jp/

WILD TURKEY official site
https://www.wildturkeybourbon.com /ja-jp/

【15 second commercial】
https://youtu.be /r19Kio0MwAM


【30 second commercial】
https://youtu.be/zbVFZTX3X-s